After selling our client on partnering with Marvel Studios' "Avengers: Infinity War"—the biggest blockbuster release of all time, whose name (duh) just happens to be a homophone with INFINITI—we produced this 1:30 cinema-only spot, a :30 national TV spot. Leveraging the iconic movie score and a real orchestra, and Marvel/Russo Brothers director Anthony Leonardi, we showed how the technology and power of the all-new INFINITI QX50 gives us mere mortals "superpowers," too
Mnemonic about said homophone:

Animated social:
Avengers:
Thor:
Black Widow:
Iron Man:

INFINITI US landing page takeover:

A gazillion social posts like these:





We got some non-traditional, but totally nerdy, press coverage, from Comicbook.com to Deadline Hollywood to—for some reason—Yahoo! Sports. Yeah, I dunno either...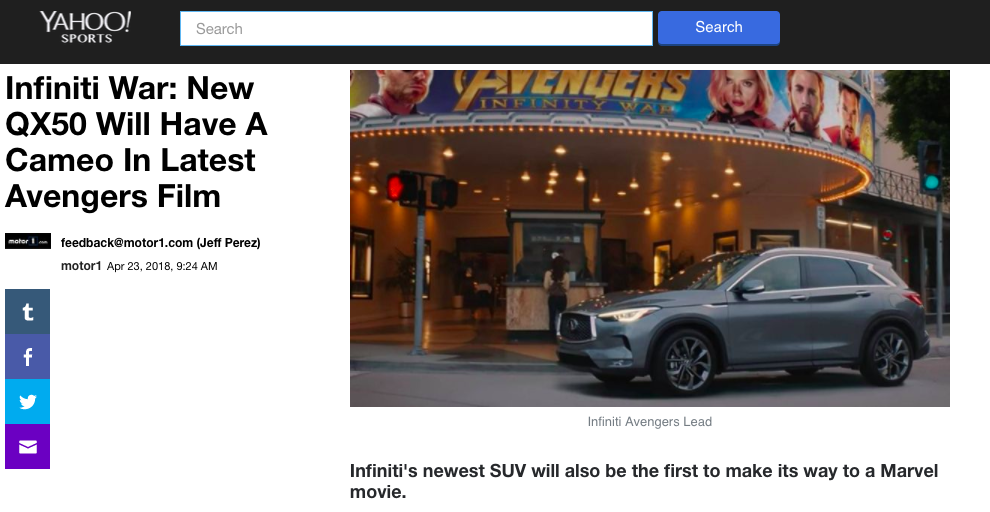 We hosted a red carpet premiere, w/ Avengers cast members posing with the QX5. Which wasn't forced/awkward at all:
Paul "Vision" Bettan



Elizabeth "Scarlett Witch" Olse
Winston "M'Baku" Duke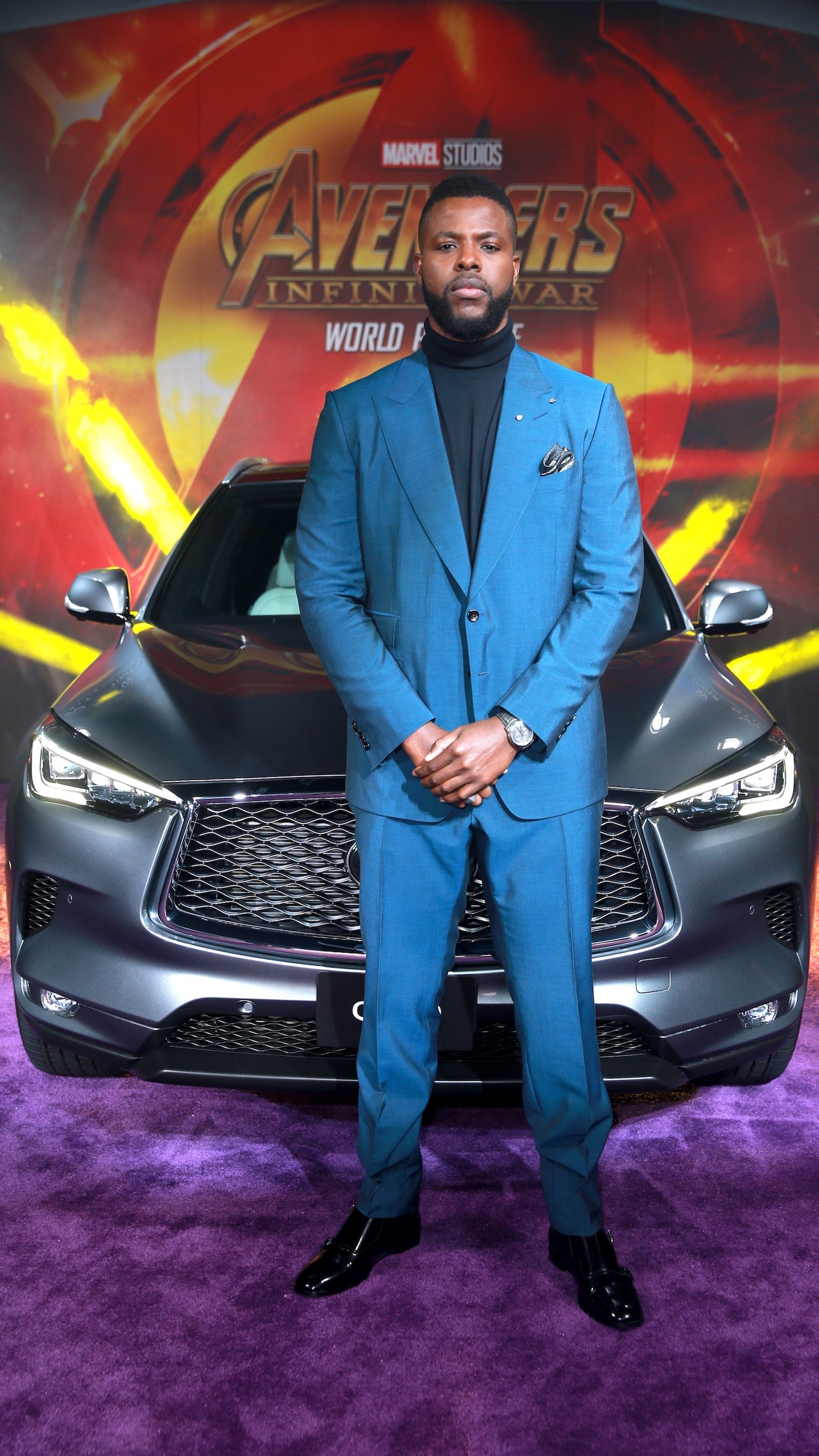 Sebastian "Bucky Barnes" Stan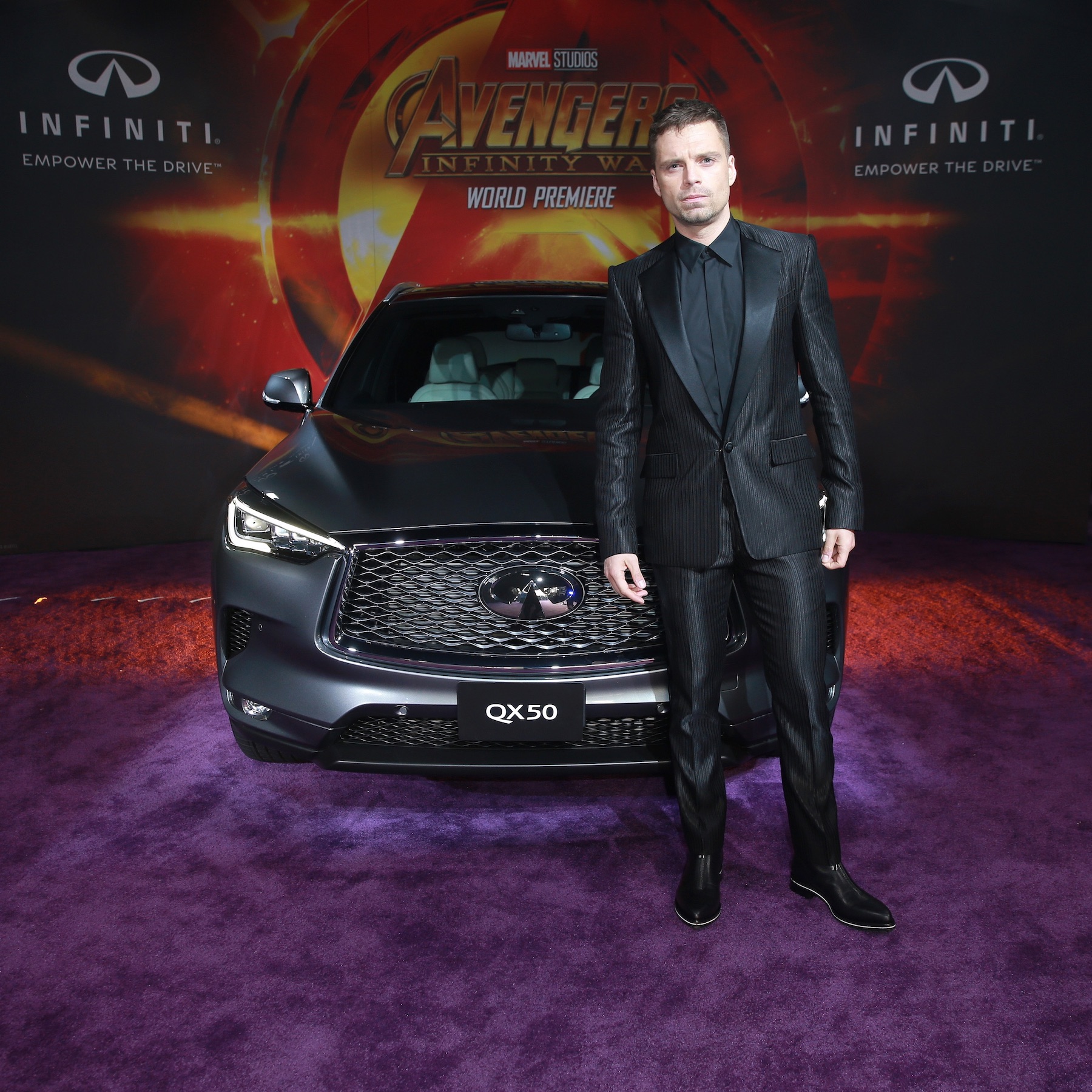 Benedict "Wong" Wong

And QX50, as "Car"
And finally, the enormous craniums of RDJ & Paul Rudd